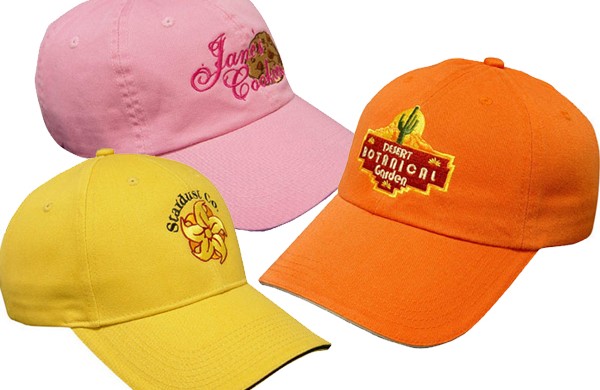 The sponsor embroidered golf cap is a golf outing staple and we have finally found a quality product that we use, wear and are proud to share with our golf outing coordinators nationwide.
Two styles, because we really didn't want to bog you down with too many choices. The first is a structured cap, or one with a higher crown. The second unstructured, or relaxed fit like most caps you tend to see nowadays.
Our structured cap has a sandwiched bill which means that there is a bit of contrasting color in there to offset the cap color. The unstructured cap is all one "flavor".
With over 14 colors in each style to choose from, we are sure that we can find a color that best suits your needs.
Pricing is fantastic and turnaround service is as quick as 3 days or less once you approve the sample. That is unheard of in this industry.
Give us a call, prices start as low as $5.69 per piece and that includes all of the embroidery as well.
We can supply you with all of your embroidered golf outing needs. SMT Golf Outing Services is your one stop shop for your successful and profitable event.