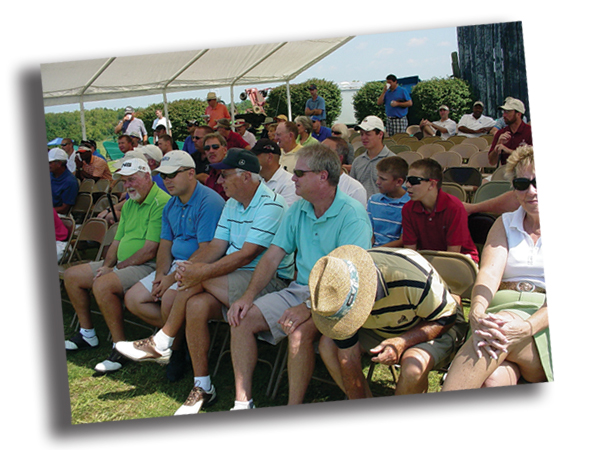 Small golf outing or large, let our group of professionals attend to your every need. We can put on a group or individual golf clinic that will help make your golf outing one to remember long after the day is over.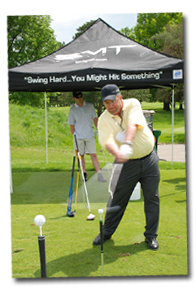 Watch the faces of your players as our trick shot artist hits shots that are not to be believed and then challenges audience members to come up and try their hand at the very same shots.
Trick shots or professional group clinic. One on one teaching or group stations for a full day of instruction. Imagine how much more enjoyable your guests day will be when they get personal help on the range before they head out to tackle the course. Just let us know what you are thinking and we will make it a reality.
There certainly can be much more to your golf outing than raffle tickets, boxed lunches and buying mulligans. Make your next golf outing more fun, more educational and more MEMORABLE!
Prices start at only $2.00 per player in your field!