Simply because you have enough to do.
SMT Golf can bring out all of the silent auction items to your event at absolutely no cost to you.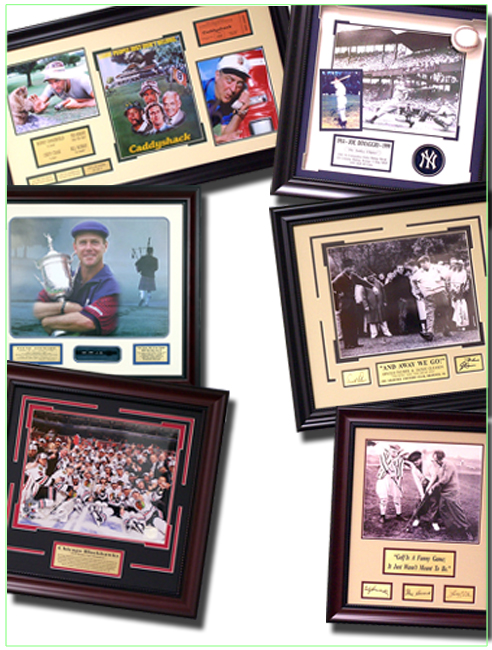 We can do it all or augment what you already have.
Beautiful framed memorabilia, autographed items, unique vacation pieces, etc. etc. etc. You profit handsomely off the pieces that sell, the pieces that do not sell, we simply take back with us.
Our staff sets up the items long before your players arrive. Easels, bid sheets, clip boards, pens all professionally arranged. We also produce a lovely color reminder piece for every cart steering wheel alerting the players of the silent auction pieces available.
If you have a sponsor for the silent auction, we will gladly logo each bid sheet with the sponsor's logo at no extra charge for that personal touch that only your outing can provide.
At the end of the auction, we are on hand to wrap the winning pieces for the lucky bidders, pack up the rest and hand you a nice sum of money simply for making your outing a very classy affair.
Ask us about our rather unique… "First bid & High Bid Wins" auction. You will be glad you did.
Click HERE to see some of our popular items.