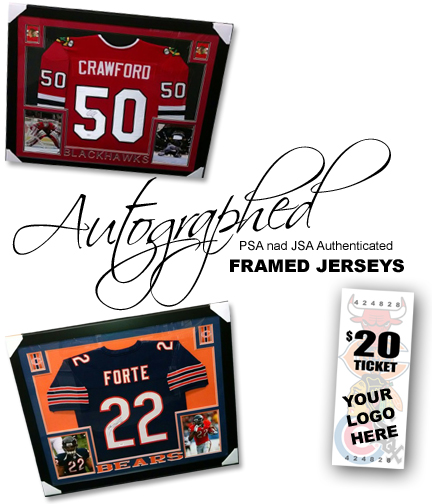 Autographed Jerseys could be the coolest thing for your fundraiser! It is also something that you can do all year long!
Everyone loves looking at them and you can't say that for the Car Wash Basket that you made up that has been laying around your basement for the past three months.
Framed jersey with authenticated signatures are combined with a couple of 8×10 photo's and a couple of small team logos ready to hang in your den or office. They also make amazing gifts!
The best part is, there is absolutely zero cost to you to have us bring these out to your event!
Better yet, we have created a program where your organization or group can have us set these up at your favorite restaurants or pubs and sell them for you. You profit all year long and we do all the work. Give us a call for details. You will be glad that you did!