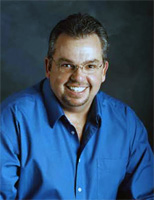 To learn about SMT Events you have to know a bit about it's owner, Mike Tait. SMT Events and Fundraising Inc. was dreamt up (a dream is a wish your heart makes…Cinderella) after being in the business of golf for over 43 years. Finding someone in the golf business for over 43 years is, anything but ordinary (some would say stupid). Our fearless leader, Mike Tait, has been in the golf business forever it seems, has seen just about everything and has learned quite a bit along the way not only about the physics of swinging or building a club, but also about the business of the sport.
But, enough about us. Seeing you, the event organizers, struggle with trying to keep the interest of your golfers, as well as your sponsors, let alone grow your events, we started thinking that golf was never really intended to be a "fundraiser" or a "group sport". A hundred or so people come together, break into little groups of 4 and then into little carts of 2 only to really see each other for 2 minutes on each tee and for 5 minutes at each green for five and a half hours? What kind of "sport" is that? It could take the fun right out of fundraiser if you absolutely don't love the game.
We figured if we could help shake up the event a bit, you know, add a few red pepper flakes to the basic sauce, we would help to capture once again, the interest of the people you want and need to support your cause.
We thought… maybe…more people would have a bit more fun at your corporate outing because, well …most of them can't hit the ball without it landing in the weeds. Really. But, they can play "How Many" on hole13. Guests at your non profit fundraising event may not necessarily play like pros either, but, they do appreciate the "Money Bags" that they happily give multiple donations to try. After all, your outing's cause is a good one.
And we thought…maybe…we can help you, the event hosts, see that you should go about getting sponsorships in a new way. One that will have businesses actually realize a return on the investment of their donation to your worthwhile cause.
And, we even had the nerve to think that …maybe… we could become GURUS of golf events and event fundraising (hey, that has a nice ring to it). It would be in a way that really "has nothing to do with golf" (a soon to be famous quote by Mike Tait, Head Guru and man of many quotes). It has EVERYTHING to do with bringing FUN to the event and, most importantly, more FUNDS to the fundraising …all in a way that's anything but ordinary.