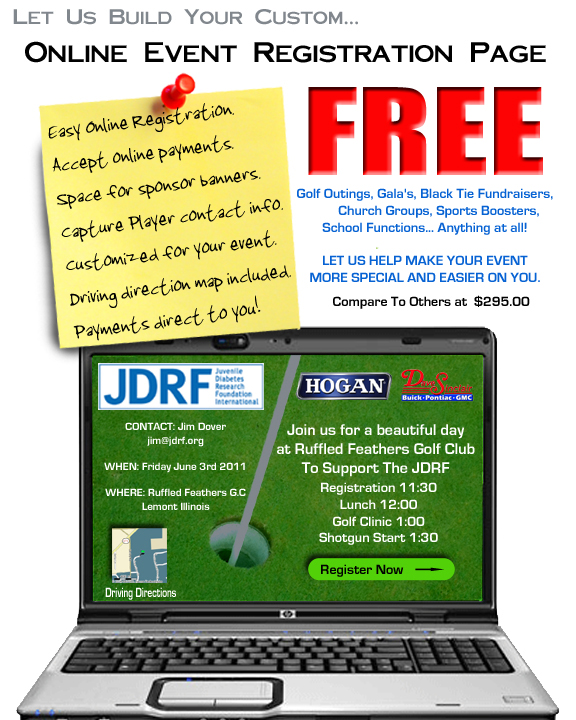 SMT EVENTS AND FUNDRAISING ONLINE REGISTRATION FOR YOUR EVENT.
EASILY INCREASE YOUR PLAYER REGISTRATIONS, CASH FLOW AND SPONSOR VALUE WITH THE NEW SMT EVENTS ONLINE EVENT REGISTRATION SERVICE.
Money goes directly into your account.

We do not charge any fees for our Online Registration.

Gather unlimited amounts of player information (sponsor fees, shirt sizes, color choice, entree choice, shoe size, number of guests etc. etc. etc. )

Feature your sponsor logos as you get them.

Capture player contact info for future use.

 Driving direction map included.

Click to automatically add to their calendar.
We have created this exciting and affordable program that we completely customize for your event, be it a golf outing, year end Gala or whatever. It is time to move into the 21st Century.
Call us now at 888-693-4001 to get started on your own custom registration page and know that this event registration service works for BBQ's to weddings and  everything in between. Did we mention that it is FREE?!