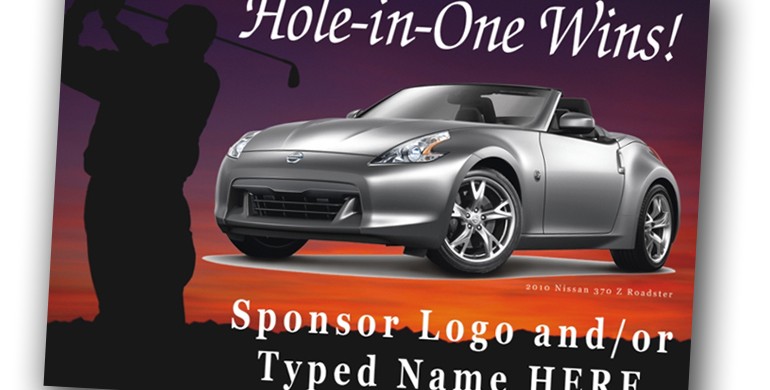 Every golf outing needs them. Golf outings average 30 of them per event.
Every golf outing seems to spend more than they should on them, and this cuts deeply into the net profit for your charity when you finally figure out how profitable your event was.
Let SMT Golf Outing Services help you to save money and create beautiful, full color custom tee signs for your sponsors and supporters at a price that is probably far below what you have been paying in the past. No more plain white signs with text for your golf outing!

Simply email us the logo or name of the sponsor(s) and we will handle the rest. No request is too big, too small or too crazy!
Ask us about our CRAZY SIGNS!