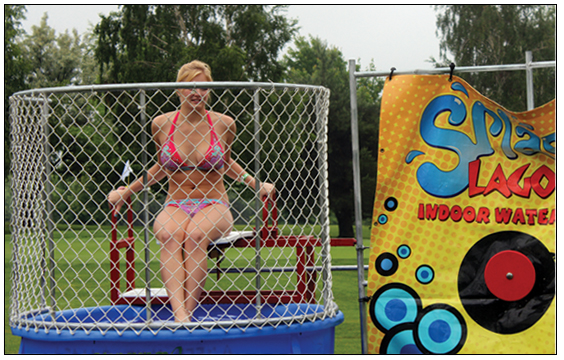 Remember the fun of the Dunk Tank at the fair?
Well, we can bring that same fun & excitement to your golf outing or fundraiser.
We do all the work, Setup, filling the tank and removal after your event concludes.
Well, we don't supply the young lady to get dunked (or any other person for that matter).
Call for pricing 888-693-4001 x 1