SCRATCH CARDS
Simply the single greatest revenue generator for ALL of your fundraising needs! Fun, Different and EVERYONE can play.
WATCH THIS VIDEO: Learn how Scratch Cards will make an UNLIMITED amount of money for your next fundraiser! It's only 3 1/2 minutes. You will be happy you watched it.
These Scratch Cards work for Golf Outings, School Boosters, Church Groups, Galas, Wine Tastings, Cornhole Tournaments or anywhere you need to raise money.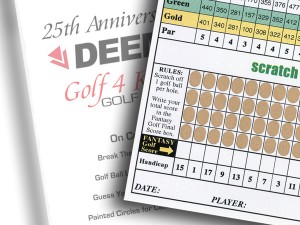 18 HOLE SCRATCH CARDS
Our 18 Hole Scratch Card game looks and feels just like a regular golf scorecard but with 2 million scoring possibilities. This is the card that we bring to every single golf outing that we attend. People love them and even run their own Skins Game based off the scores scratched off on these cards.
TEXAS HOLD'EM
Our newest game, but quickly becoming our most popular game! Think of the possibilities with this amazing Scratch Card. You can give out prizes for high hand, low hand, high spade and more. Either way, players don't even have to know how to shuffle cards to play this one, and that is GREAT for your group as they will keep spending money on these cards!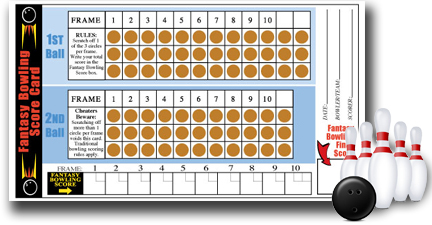 BOWLING
It doesn't require those funny shoes any longer! Now your guests and supporters can have just as much fun and you will make more money in far less time. Great for Bowling Leagues or people who simply love to see Strikes & Spares next to their name.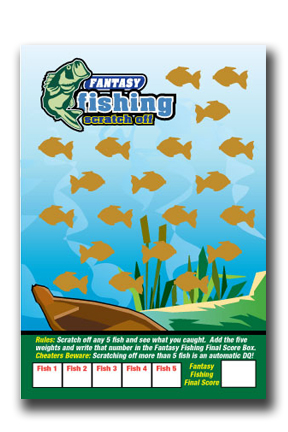 FISHING
This Scratch Card is a blast! You can use it so many ways which makes it perhaps the most versatile. You can also give prizes for biggest fish or smallest fish and never have to worry about that fishy smell or baiting your own hook. This is a moneymaker!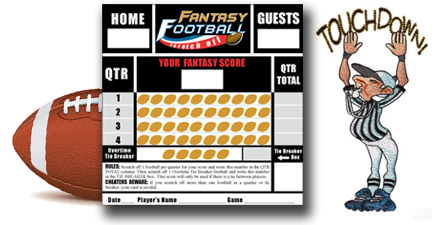 FOOTBALL
Of course guys love this one, and this is your chance to capitalize on their love for the game of football. Don't just reward the winner of this Scratch Card… Give away gifts for each quarter to help sell more cards. Keep raking in the money until the Ref blows the whistle.
As with all of these Scratch Cards, you should sell the reverse side to as many sponsors as you like. All you do is email us the sponsor logo's or names and we will do all of the custom printing for your golf outing and mail them right to your doorstep in time for your big day.  There is never an artwork or setup charge.
Add $20 to the guest fee or sell the cards to your supporters at registration for whatever you like (we recommend $20 per card) and you can reward the lowest, highest, biggest, longest or whatever you choose from any of these fun Scratch Cards.
But wait, there's more… As an added value benefit to you and your event, every single one of your custom or plain scratch cards comes to you with a FREE Custom Wedge gift card from our good friends at Diamond Tour Golf! Yes that's right! EVERY single scratch card will come with a FREE certificate for a custom wedge for your guests. There is no better value than this product anywhere on the web!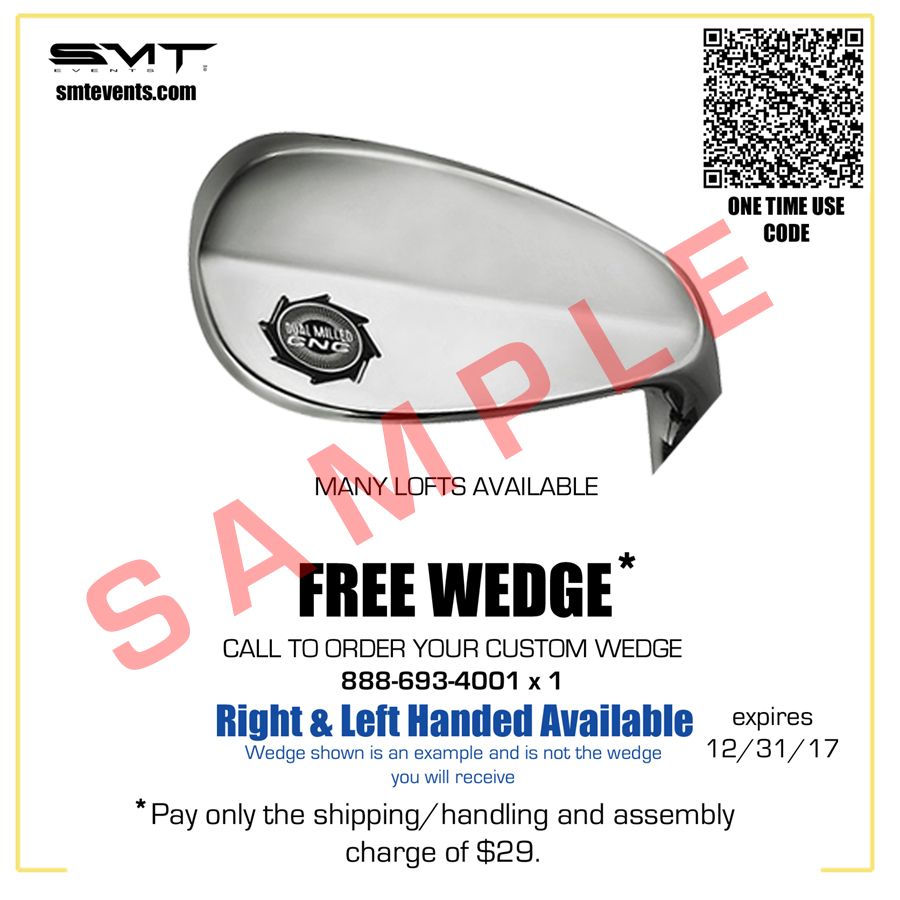 Plain Scratch Card Pricing (all cards above) –
50 cards – $2.00 each
100 cards – $1.75 each
150 cards – $1.50 each
200 cards – $1.25 each
250+ cards – $1.00 each
Cards custom printed with your sponsor logos or names – add .35 per card
 VEGAS VACATION STAY INCLUDED…
ANY CUSTOM PRINTED (or plain if you like)  SCRATCH CARDS & 3 DAY/2 NIGHT STAY FOR 2 PEOPLE*.
This Scratch Card pricing includes your choice of a VEGAS or RENO GRAND PRIZE VACATION or a $100 Hotel voucher good at any hotel, anywhere in the world.
*3 days/2 nights for two people ANYWHERE they want to stay in beautiful LasVegas or Reno.
This is NOT a timeshare, but an actual vacation stay. Your full color winning certificate comes with your custom scratch cards for you to present to your lucky winner. Vacation or $100 hotel voucher does not include airfare.
Minimum 48 cards – $10 each
49 – 64 cards – $9 each
65 – 85 cards – $8 each
86 – 100 cards – $7 each
101 – 120 cards – $6 each
121 – 144 cards – $5 each
145 + cards – $4 each
These cards custom printed with your sponsor logos or names – INCLUDED
Pricing does not include shipping. We ship insured by Priority Mail